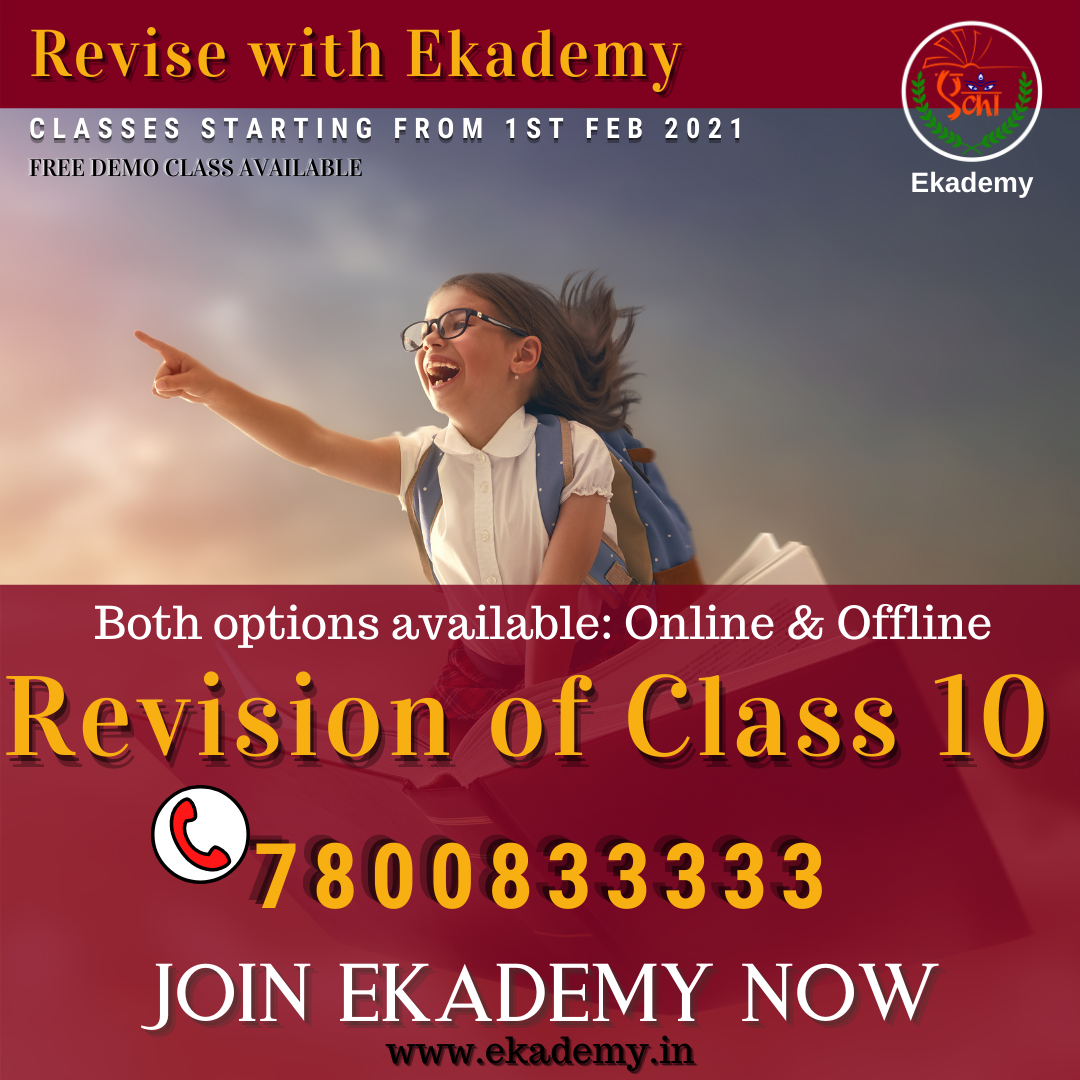 Ekademy is all set to start new batches from February 1, 2021.
Inclusions:
Thorough revision of all the chapters of Science of class 10
Through revision of all the chapters of Mathematics of Class 10.
Special emphasis on though topics will be given.
Lots of practice of numerical problems in physics.
Free subscription to our test series exams before final board examinations.
For more details, please do call at the number given in the advertisement above.
Joins us now…