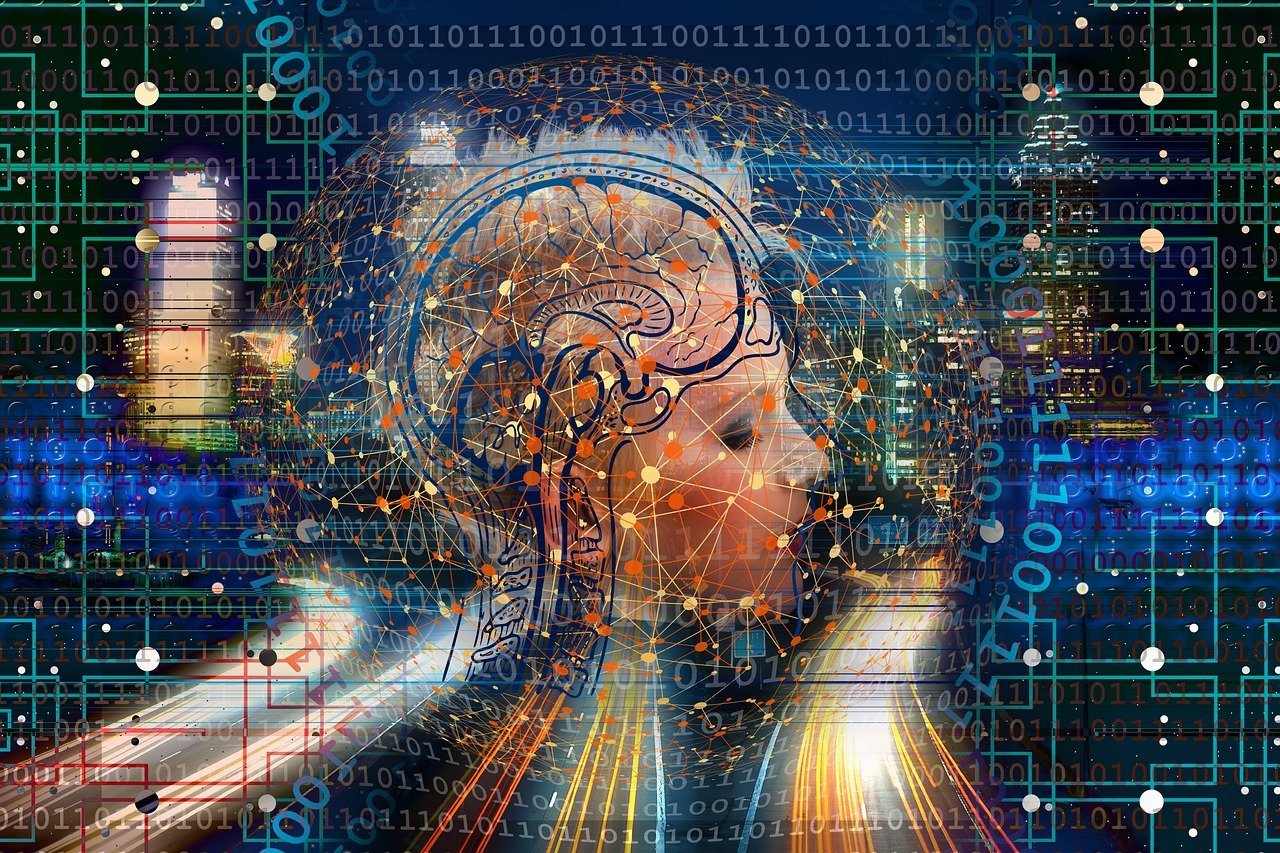 Web 3.0: The future of Internet
Introduction
Over the past few decades, we have been leveraging the power and influence of web 2.0 in our day-to-day life. It has had and still has potential impacts on our lives. Web 2.0 has enabled most people in the world to create content on the internet seamlessly. However, the problem with Web 2.0 is that these contents are not entirely owned by its creators. For example, when you are writing a post on Facebook, your content now becomes the property of Facebook (now Meta) company. Also, your personal information like your address, GPS location (often), phone number, email, etc, is in the hands of the company and is not entirely secure. For the past 4-5 years we are in a sort of transition from Web 2.0 to Web 3.0, though we are still far behind in fully exploring the capabilities of Web 3.0.
The idea behind web 3.0 is to provide people with a web framework, which is secure, people-oriented, seamless and highly interconnected. In this article, we will be covering several aspects like; what is Web3.0; defining features; use cases of web3.0; challenges in its adoption, and the Indian stand-point for web 3.0.
What is Web 3.0?
The web or the World Wide Web (WWW) is the foundational layer for how the Internet is used, providing website and application services. When 3.0 can be understood as a possible future version of the Internet, which is user-centric, user-driven, and user-controlled. Data and information in Web 3.0, won't be under the control of any central authority or any company.
It will be a successor to the current version that is where 2.0 and its predecessor web 1.0. Web 3.0 envisages being fundamentally different from its predecessors. To use an analogy from the movies, if web 1.0 represented the black-and-white movie era, Web 2.0 would be the age of colour/basic 3D, while Web 3.0 would be immersive experiences in the metaverse.
The Web 3.0 ecosystem is still taking shape and hence there is no single definition or standard set of principles capturing the idea. But over time keeping the vision of a user-centric, user-driven and user-controlled internet in mind, some features have become a part of web 3.0 core philosophy, like blockchain technology has introduced decentralised networks, entirely managed and owned by the users.
Defining Features of Web 3.0
Decentralized: Decentralized data networks store data within a peer-to-peer interconnection using blockchain technology. Users maintain ownership over their data and digital assets and can log in securely over the Internet without being tracked.
Trustless: The Web 3.0 network will allow participants to interact directly without going through a trusted intermediary such as Meta, Google, etc. The responsibility of ensuring the privacy and security of the user will be on the blockchain ecosystem.
Permissionless: Web 3.0 will allow everyone to participate on the platform without authorisation from a governing body or a central authority.
Semantic Web: The semantic web improves the abilities of web technologies to generate, share and connect content through search and analysis by understanding the meaning of words rather than by keywords or numbers. The same is done with Natural Language Processing (NLP) techniques employed by Artificial Intelligence (AI) and Machine Learning (ML). This will make internet searches significantly faster, easier, and more efficient. Some examples of evolving semantic web are Google Assistant, Siri, etc.
Ubiquitous: It refers to the concept of existing or being present in multiple places simultaneously, i.e. omnipresence. The Internet will no longer be limited to desktops or smartphones as it was with Web 2.0. As most things around us will be connected online via the Internet of Things (IoT) and edge computing, Web 3.0 could be accessed from anywhere with anything.
3D graphics: Web 3.0 websites and services make considerable use of 3-dimensional design using technology is like mixed reality. It, therefore, offers a more realistic cyber world experience instead of the simple 2-dimensional web at present.
Enabling Technologies of Web 3.0
Blockchain: A blockchain is a distributed database or ledger that is shared among the nodes of the computer network.
Artificial Intelligence (AI): AI refers to the simulation of human intelligence in machines that are programmed to think like humans and mimic their actions. The term may also be applied to any machine that exhibits traits associated with a human mind such as learning and problem-solving.
Internet of Things: It is the concept of connecting any device to the internet and to other connected devices, as long as these devices have an on/off switch. The IoT is a giant network of connected things and people.
Edge computing: It is the practice of capturing, processing, and analysing data near where it is created instead of doing the same on a centralised server. It enables processing at greater speeds and volumes, leading to greater action-led results in real-time.
Mixed Reality: Mixed reality is the combination of augmented reality and virtual reality. AR augments your surroundings by adding digital elements to a live view, often by using the camera on a smartphone. VR is a completely immersive experience that replaces a real-life environment with a simulated one.
Non-Fungible Token: Non-Fungible means that it's unique and can't be replaced with something else. For example, a bitcoin is fungible- trade one for another bitcoin, and you will have exactly the same thing but a one-of-a-kind trading card, however, is non-fungible. NFTs are tokens that we can use to represent ownership of unique items. They let us tokenise things like art, collectables, and even real estate. They can only have one official owner at a time, and they are secured by the blockchain.
An amalgamation of these features and technologies along with many more which will come along the way is creating Web 3.0. But how and where will web 3.0 help?
Transforming the Digital Era with Web 3.0
The features of Web 3.0 would help create a faster, richer, more secure, and more robust internet. This would transform the way we engage in the digital world in the following ways:
Eliminating middlemen and intermediaries: Web 3.0 will enable us to interact with any individual or machine in the world, without having to pass through fee-charging middlemen. Societies can become more efficient by disintermediating industries, reducing rent-seeking third parties, and returning this value directly back to the users and suppliers in a network. This shift could enable a whole new wave of previously unimaginable business and business models. For example, creating a large digital marketplace like Amazon but which is open to all and owned by all for selling and buying.
Users gaining control over their data: Currently, the platform intermediaries like Meta and Google collect data from web users without their consent and compensation. Web 3.0 would break down the massive databases currently held by them and hand control of the user data to users. This may help limit the practice of data mining and extraction and curve the exploitative advertising and marketing practices.
Ensured privacy and security of the user: There is no central authority which can potentially extract the data along with the cryptographic security provided by the blockchain ecosystem. This collectively ensures that user data and activities remain private and secure. In this context, humans, enterprises, and machines can share more data as there are more privacy and security assurances.
Individualised and richer user experience: The combination of the semantic web, higher degrees of connectivity via the Internet of Things, mixed reality, and faster computing speeds will significantly enhance the user experience on web 3.0. Also, there will be more extensive datasets as more products become connected to the Internet. This will allow algorithms to deliver more accurate information that is tailored to the individual user's demands.
Providing a new dimension to businesses: With web 3.0, businesses will have to increase and improve their presence in the digital world. This will create new opportunities, new economic roles such as chief digital officer, and new revenue streams. For example, web 3.0 capabilities will enable computers to produce faster and more relevant results in a host of areas like drug development and new materials.
Removing platform dependency and control: Web 3.0 platforms give users ownership of their digital assets by enabling migration of digital identity to another platform or collectively owning the platform. For example, say you are playing a Web 2.0 game. If you purchase an in-game item, it is tight directly to your account. If the game creators delete your account, you will lose these items. Web 3.0 allows for direct ownership where even the games creator cannot take away your ownership. Also, as the user data will no longer be controlled, the likelihood of government or corporate censorship, as well as the effectiveness of denial of service (DoS) attacks is minimal.
Creating local networks: The user-driven architecture of web 3.0 enables groups or communities to create local networks. For example, in villages, local digital networks like local social media platforms or smaller variants of eBay can be created without the need for a central authority.
Although Web 3.0 significantly reduces the Web 2.0 challenges associated with privacy, security, control, and efficiency, it does not eliminate them. Web 3.0 presents these challenges in some other forms albeit to a lesser degree.
Challenges in the adoption of Web 3.0
Difficult to regulate: Decentralization may lead to difficulties in monitoring and managing web 3.0. This could lead to a rise in cybercrimes hate speech and misinformation that are already difficult to police. For example, several women have complained about harassment and molestation of their digital avatars in the metaverse. Also, a decentralized web would also make enforcement of laws very difficult; for example, which country's laws would apply to a specific website whose content is hosted in numerous nations globally?
Limited accessibility due to higher usage costs: It will require the user to have a high-end device such as an Internet of things (IoT) connectable device to use and reap the benefits of web 3.0, thereby raising the entry barriers for users.
Potential environmental implications: Decentralized networks require complex infrastructure and the implementation of consensus protocols, which in some cases have high energy consumption. For instance, Bitcoin currently consumes around 110 Tera Watt hours per year roughly equivalent to the annual energy draw of small countries like Malaysia.
Slow adoption process: The technical barrier to entry to using web 3.0 is currently too high. Users must comprehend security concerns, understand complex technical documentation and navigate unintuitive user interfaces. As a result, some experts believe that web 3.0 is still a nascent idea.
Scalability of blockchain and DApps: Blockchain technology can handle only around 15 transactions per second. It is challenging for public block change to scale to the point where they can be used by giants like Facebook or Uber, let alone provide bandwidth for everyone in the world.
Decentralised Apps (DApps): The App Framework of Web 3.0
A decentralized application is similar to an App, but it uses blockchain technology to keep users data out of the hands of the companies behind it. DApps are decentralised apps, just like cryptocurrency is decentralised money. Emerging DApps that could bring paradigm shift are-
Decentralised Finance, often known as DeFi: It entails executing real world financial transactions on the blockchain without the help of banks or the government.
Decentralised Autonomous Organisation (DAOs): These are corporate versions of Web 3.0, i.e., they use digital tokens to distribute ownership and decision-making authority more evenly. As these organisational structures become more popular, they can be applied to different contexts of democratic decision making. DAOs can enable easier execution of democratic tools like referendum.

Existing websites will need an upgrade: As web 3.0 based websites and applications become popular, digital businesses will be under increasing pressure to upgrade their digital offerings so that they do not lose their captured market.
High dependence on the centralised infrastructure: The web 3.0 ecosystem is young and quickly evolving but building high-quality reliable infrastructure takes time. As a result, it currently depends mainly on centralised infrastructure like GitHub, Twitter, Discord, etc.
Limited global collaboration due to rising techno-geopolitics: Techno-geopolitics refers to the geopolitical tussle to gain control and supremacy in emerging technologies like 5G, Quantum technology, web 3.0 etc. rapid growth of 3.0 is triggering similar reactions by countries.
Despite these challenges, Web 3.0 is being touted as the next big thing. Entities from Governments to corporations to innovators, everyone is exploring the opportunities ahead.
What can India gain from Web 3.0?
It is projected that, if implemented at a large scale, web 3.0 has the potential to contribute 1.1 trillion USD to India's GDP by 2031. This projection gets further traction when viewed in the context of India's success in the information technology enabled services sector. Following are the factors that are expected to drive this growth
Large and growing digital user base: India has one of the highest numbers of Internet users in the world. This digital base is rapidly growing both in numbers and in consumption. Also, the adoption rate of digital assets as reflected by accounts opened on centralised cryptocurrency exchanges is growing nearly twice as fast as that of the Internet.
Availability of a large developer community: India has been a leader in software development for more than a decade. This has created a large pool of skilled workers who can transition to or have transitioned to the web 3.0 ecosystem. The crypto tech industry employs nearly 50,000 professionals in India and has seen a growth of 39% in the past 5 years.
Growing entrepreneurship climate: The growth of the tech-driven entrepreneurship climate is already tapping the available 3.0 opportunities. presently, blockchain-related job openings in India account for 4.5% of the total active job openings in the country.
Development of new and emerging sectors: Web 3.0 is providing a boost to technology-driven sectors like the fintech industry and gaming industry. For example, the growing popularity of blockchain-based peer-to-peer lending networks.
Efforts have already started: Several corporations institutions and governments have started building the web 3.0 capabilities and ecosystem. for example, the Telangana government is supporting Web 2.0 and web 3.0 blockchain startups under the India blockchain accelerator program.
The opportunities that India has are transformative, but they come with their own set of challenges.
Challenges that India faces
In addition to the universal challenges to web 3.0, the Indian context can encounter some specific challenges such as:
Aggravating the prevalent digital divide: It is feared that additional cost and technical know-how required to transition to web 3.0 could further increase the already prevalent digital divide.
Prevalence of uncertainty and risk aversion in policy-making: The experience of policy flip-flop about cryptocurrency regulation generates scepticism vis-a-vis policy development in emerging technologies.
Low domain penetration: There is a low domain penetration in India (0.6% ) meanwhile the USA has 43%. It is calculated by the number of domains owned by a country divided by the number of Internet users.
Signs of brain drain: Indian web 3.0 entrepreneurs have already started moving to Dubai and Singapore which offers better regulatory space to set up and scale such ventures.
How can India become ready for the next Internet revolution?
Dedicated and integrated program: Web 3.0 is not a single technology but an amalgamation of several emerging technologies. To enable its growth, a dedicated institutional mechanism, on the lines of the national supercomputing mission, can be created which provides financial support and enables national-level coordination for web 3.0.
Technological infrastructural base: Growth of web 3.0 is contingent upon the development and reach of base services like reliable electricity connection, Internet connectivity, electronics availability etc. Additional efforts via flagship initiatives like the Saubhagya mission, BharatNet mission and Electronics Development Fund can help in the creation of this base.
Regulatory sandbox approach to policy making: The rapid technological evolution warrants the creation of a policy environment which is effective but at the same time is responsive to changing technical environments. This can be done by emulating the regulatory sandbox approach taken by RBI with regard to the development of fintech products.
Creating conducive conditions: The primary agents of the development of web 3.0 will be entrepreneurs and users. Efforts can be made to support innovation through supportive policies, the creation of clusters, competitions, and incubators among others.
Active engagement at the global level: India should initiate global conversation and participate in setting web 3.0 standards and policy framework for its regulations. a proactive approach to web 3.0 leadership would ensure that India does not fall into the trap of digital colonialism.
Development of India-centric solutions: The nature of Web 3.0 is such that it encourages the creation of tailor-made solutions. For example, in areas where Internet connections are weak, an automatic low-data option can be created. India has shown social innovation in using technology for the past many years, be it Aadhaar, Jan Dhan, UPI, Cowin for vaccination, or the digital health mission, India has built low-cost high-impact tech for better life innovation.
Education and awareness initiatives: Web 3.0 isn't difficult, but it is different. Educational initiatives would be required to ensure faster adoption and smooth transition of users from web 2.0 to Web 3.0 system. This includes generating familiarity with principles such as decentralization, ubiquity etc. and tools such as DApps, new browsing ecosystems, new protocols etc.
Concluding Remarks
Web 3.0 promises the democratization of the Internet. With the technological tools that aid web 3.0, this promise is not completely unfounded. But effecting such a revolution requires collaboration, transparency, reliance, trust and most importantly a joint endeavour that ultimately links humanity. Can the dream of web 3.0 bring all this to the table, it remains to be seen.